Bitcoin remains bullish as market awaits pullback and traders begin to bag profits
Futures Friday is a weekly review of quarterly Bitcoin futures on OKEx.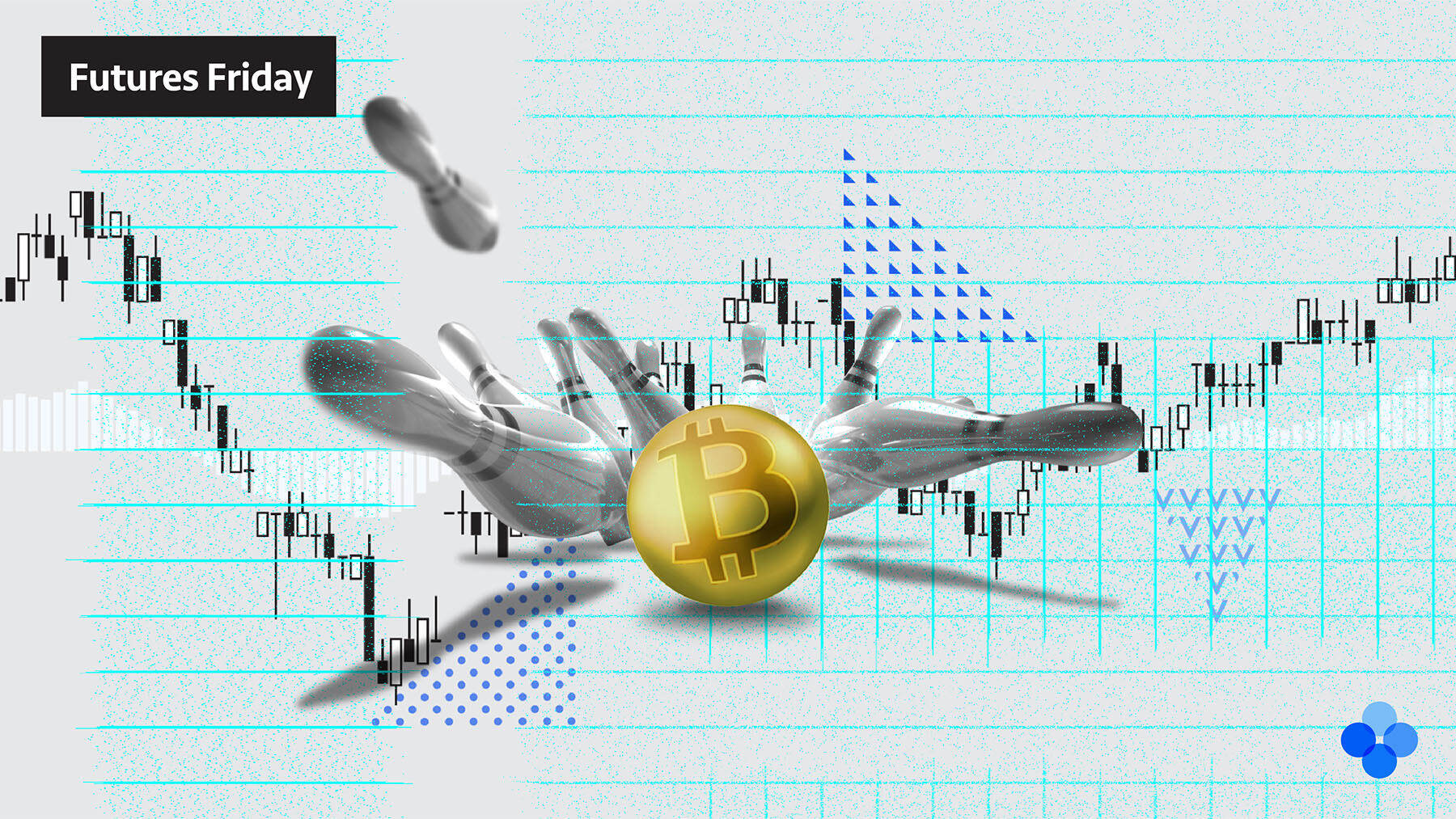 Bitcoin (BTC) is now in its seventh straight week of price appreciation, with the latest rally starting on Monday this week and reaching a high of $18,485 on Wednesday, as per the OKEx BTC Index price. While the BTC index currently stands at $18,225, the OKEx Quarterly Futures (BTCUSD1225) are trading around $18,475 levels with a premium of $250, or roughly 1.40%, over the index price.
In last week's Futures Friday article, we noted how OKEx trading data showed Bitcoin still has room to rise despite retail fears, and if the price is able to break through the $16,000 resistance level, it could continue the bullish momentum.
This week, although the price has risen by nearly $2,000, several OKEx trading data are still not overheating, and investors are wary about whether the price is approaching the top of this phase. The margin lending ratio also dropped significantly as spot leveraged traders started taking profits. Meanwhile, the all-time high open interest has also forced traders to confront risk.
Buying power from institutions is still strong, however, and is the main driver of Bitcoin's continued rise. As of Nov. 18, the Grayscale Bitcoin Trust's assets under management had surged to $10 billion from $1.9 billion at the beginning of the year, an increase of approximately 426% in 2020.
OKEx trading data readings
Visit OKEx trading data page to explore more indicators.
BTC long/short ratio
Unlike last week, the BTC long/short ratio this week was roughly running in line with price movement, albeit with some delay. It essentially reflected the fact that retail traders are chasing the price surges and drops.
The ratio bottomed out at 0.75 on Monday when quarterly futures price surpassed $17,000 and hit a weekly high of 0.93 on Thursday morning when the price reached $18,000. At the moment, the ratio still does not reflect any retail FOMO sentiment, which is a good sign for further price growth.
The long/short ratio compares the total number of users opening long positions versus those opening short positions. The ratio is compiled from all futures and perpetual swaps, and the long/short side of a user is determined by their net position in BTC.
In the derivatives market, whenever a long position is opened, it is balanced by a short position. The total number of long positions must be equal to the total number of short positions. When the ratio is low, it indicates that more people are holding shorts.
BTC basis
With quarterly futures set to expire in about a month, premium levels are starting to come down due to the impact of time decay. Despite the $2,000 increase in BTC price this week, the premium level now remains comparable to last Friday's $250, or 1.45%, which is still healthy and reflective of bullish market sentiment. 
This indicator shows the quarterly futures price, spot index price and also the basis difference. The basis of a particular time equals the quarterly futures price minus the spot index price.
The price of futures reflects the traders' expectations of the price of Bitcoin. When the basis is positive, it indicates that the market is bullish. When the basis is negative, it indicates that the market is bearish.
The basis of quarterly futures can better indicate the long-term market trend. When the basis is high (either positive or negative), it means there's more room for arbitrage.
Open interest and trading volume
On Wednesday, Bitcoin quickly retraced $1,000 after making a recent high, which led to a large number of long positions getting liquidated. After that, the price moved into a consolidation phase with significant short-term volatility.
This was also reflected in the change in open interest, with OI setting an all-time high of $1.2 billion on Wednesday before quickly falling to $1.1 billion. OI has picked up again today, however, and has now accumulated to $1.186 billion again.
The aggregated open interest across all exchanges also hit an all-time high today at $6.5 billion, as per data from skew, which is $0.4 billion higher than last Friday's. The OI on CME has also reached $1 billion, meaning institutional activity has remained unabated.
Open interest is the total number of outstanding futures/swaps that have not been closed on a given day.
Trading volume is the total trading volume of futures and perpetual swaps over a specific period of time.
If there are 2,000 long contracts and 2,000 short contracts opened, the open interest will be 2,000. If the trading volume surges and the open interest decreases in a short period of time, it may indicate that a lot of positions are closed, or were forced to liquidate. If both the trading volume and open interest increase, it indicates that a lot of positions have opened.
BTC margin lending ratio
BTC margin lending ratio showed a decline as prices rose, which may be due to profit-taking on the spot leveraged market. The ratio has dropped from 12.0 to the current 7.7 in three days, but the lower levels of leverage also mean the market is not overheating with this price appreciation.
The margin lending ratio is spot market trading data showing the ratio between users borrowing USDT versus borrowing BTC in USDT value over a given period of time.
This ratio also helps traders to look into market sentiment. Generally, traders borrowing USDT aim to buy BTC, and those borrowing BTC aim to short it.
When the margin lending ratio is high, it indicates that the market is bullish. When it is low, it indicates that the market is bearish. Extreme values of this ratio have historically indicated trend reversals.
Trader insight
Robbie, OKEx Investment Analyst
After seven straight weeks of gains, it's clear that everyone is starting to consider the risk of a pullback. This could also be one of the reasons why OKEx trading data is not overheating after another $2,000 pump.
On the technical side, the TD sequential indicator is calling a phase top. TD 9 is a sell signal, which showed on Thursday's daily chart, and is likely to show for both the weekly and monthly chart on Monday.
That being said, it is unclear as of yet whether a deep reversal will take place or not. The market is reflecting a bull run across all time frames, and on the downside, the zone between $16,500 and $17,000 is likely to provide strong support.
---
Not an OKEx trader? Learn how to start trading!
OKEx Insights presents market analyses, in-depth features and curated news from crypto professionals.