Regulators take center stage as BTC undergoes price discovery
News of the Week — The cryptocurrency world's biggest stories of the week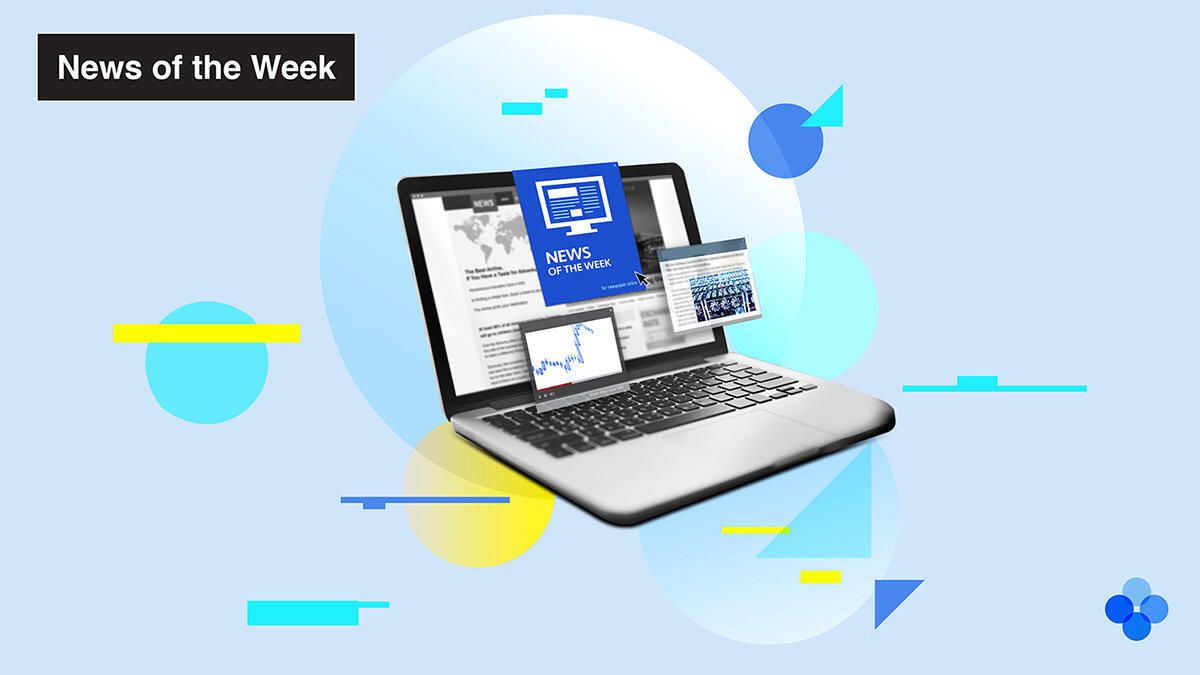 As the price of BTC undergoes discovery after obliterating its previous all-time high, regulators and financial authorities have stolen this week's spotlight. The president of the European Central Bank has called for globally coordinated Bitcoin regulation before Chainalysis reported on BTC transactions related to the high-profile storming of the United States Capitol. Meanwhile, French hardware wallet manufacturer Ledger saw more of its customers' data leaked following a Shopify data theft.
Here's everything you need to know about these stories, and more, in this week's edition of OKEx Insight's News of the Week.
ECB president calls for global Bitcoin regulation, cites "funny business"
European Central Bank President Christine Lagarde claimed in an interview at the Reuters Next conference on Wednesday that Bitcoin needs more globally coordinated regulation — citing money laundering as the primary reason.
Lagarde claimed that BTC "is a highly speculative asset, which has conducted some funny business and some interesting and totally reprehensible money laundering activity." The former chair and managing director of the International Monetary Fund also stated that regulation "has to be applied and agreed upon [...] at a global level because if there is an escape that escape will be used."
Key takeaways
Lagarde's statements come at a time when the price of BTC is experiencing price discovery after eradicating its old all-time high. They also come at a time when central banks around the world are struggling to control the economic impacts of the COVID-19 pandemic.
The ECB president did not elaborate or provide any specific examples of money laundering cases.
U.S. bank regulator: DeFi may create a "self-driving bank"
The United States Comptroller of the Currency, Brain Brooks, wrote an opinion piece for the Financial Times — in which he argued that decentralized finance may have a transformative impact on banking. Specifically, the government official claimed DeFi could create "self-driving bank[s]" with the right regulations in place to grant protocols national bank charters.
Key takeaways
The DeFi space surged in 2020. Continued sentiments like those from the current U.S. Comptroller of the Currency may help it keep its positive momentum in 2021, as well.
Brooks was previously a chief legal officer for Coinbase. As such, it stands to reason that the head of the OCC will continue to hold a positive view of cryptocurrency and blockchain-related innovations.
However, Brooks was appointed by outgoing U.S. President Donald Trump and has faced criticism from lawmakers in the country for putting too much focus into cryptocurrency.
Ledger customers exposed (again) after Shopify data theft
In a blog post on Wednesday, hardware wallet manufacturer Ledger noted that some 20,000 of its customers were impacted by the data theft of Shopify — exposing emails, names, home addresses and phone numbers.
Key takeaways
The latest breach of customer information will do little to help the French crypto company regain what was lost from its reputation following a data dump in December that exposed 272,000 names, mailing addresses and phone numbers, as well as 1 million email addresses.
Some individuals are reporting online threats following the latest security breach.
FinCEN reopening comment period for controversial crypto rule
The Financial Crimes Enforcement Network announced on Thursday that it is reopening the comment period for a controversial rule-making proposal involving convertible virtual currencies and digital assets with legal tender status transactions. 
Specifically, the rule would force banks and money services businesses to report and record transactions, as well as identify and verify customers, for cryptocurrency-related transactions over a certain threshold — including those involving "unhosted," or private, wallets.
Key takeaways
As noted by Coin Center's executive director, Jerry Brito, the reopening of the comment period indicates that there was no emergency need to force the new rule. Additionally, it puts the rule-making into the hands of incoming U.S. President Joe Biden's administration.
FinCEN reviewed and considered 7,506 comments from its notice in December — indicating that crypto advocates are making their voices heard.
28.15 BTC donated to wallets related to U.S. Capitol storming
Government-contracted blockchain analytics and compliance firm Chainalysis shared in a blog post on Thursday that 28.15 BTC — worth more than $500,000 — was sent from a "now-deceased" French donor to 22 different wallets ahead of last week's high-profile storming of the U.S. Capitol. 
Most of the wallets reportedly belong to far-right political activists and internet personalities.
Key takeaway
Government authorities have long claimed that the Bitcoin network is a haven for — in addition to tax evaders and money launderers — terrorist financiers. Chainalysis' findings will do little to dispel this narrative and may put the foremost cryptocurrency further in the regulatory spotlight.
---
OKEx Insights presents market analyses, in-depth features and curated news from crypto professionals.